Regular price
£99.99 GBP
Sale price
£89.99 GBP
Unit price
per
Sale
Sold out
The Cozy N Safe FITZROY I-Size Child Car Seat.
The Fitzroy i-Size is designed in compliance with the I-Size R129 regulation, which is a European safety standard for child car seats. This regulation sets specific safety requirements and guidelines to enhance child passenger safety. Here's a summary of the key features and specifications of this car seat:
i-Size R129 Regulation: This car seat complies with the European I-Size R129 regulation, which is known for its stringent safety standards and testing requirements.

Child Height Range: Suitable for children with a height ranging from 40cm to 135cm, covering a wide age group from infants to older children.

Product Weight: The car seat itself weighs approximately 6.5 kilograms. This weight is important to consider when handling and installing the car seat.

Product Dimensions: The car seat has dimensions of approximately 51 x 44 x 58cm, ensuring it fits comfortably in your vehicle and provides adequate space for other passengers.

Rearward Facing: This car seat can be used in a rearward-facing position for children with a height between 40cm and 105cm. Rearward-facing car seats are recommended for infants and young children due to their superior safety in frontal collisions.

Forward Facing: For older children with a height between 100cm and 135cm, the car seat can be used in a forward-facing position, provided they meet the minimum height and weight requirements specified by the manufacturer.

Vehicle 3 Point Safety Belt: The car seat is secured in the vehicle using a 3-point safety belt. Ensure your vehicle has this type of seat belt system to properly install the car seat.

Adjustable Headrest: The car seat features an adjustable headrest, allowing you to customize the head support based on your child's height and comfort.

Deep Padding: Deep padding within the car seat adds extra comfort for your child during the ride.

Side Impact Protection: The car seat is designed with side-impact protection features to enhance safety in the event of a side collision.

5-Point Harness: A 5-point harness system provides secure restraint for your child, ensuring they are held firmly in place.

145° Lie Flat Recline Position: This feature allows you to adjust the car seat to various recline positions, including a 145-degree lie-flat position, which can be especially useful for ensuring your child's comfort on longer journeys.
Share
View full details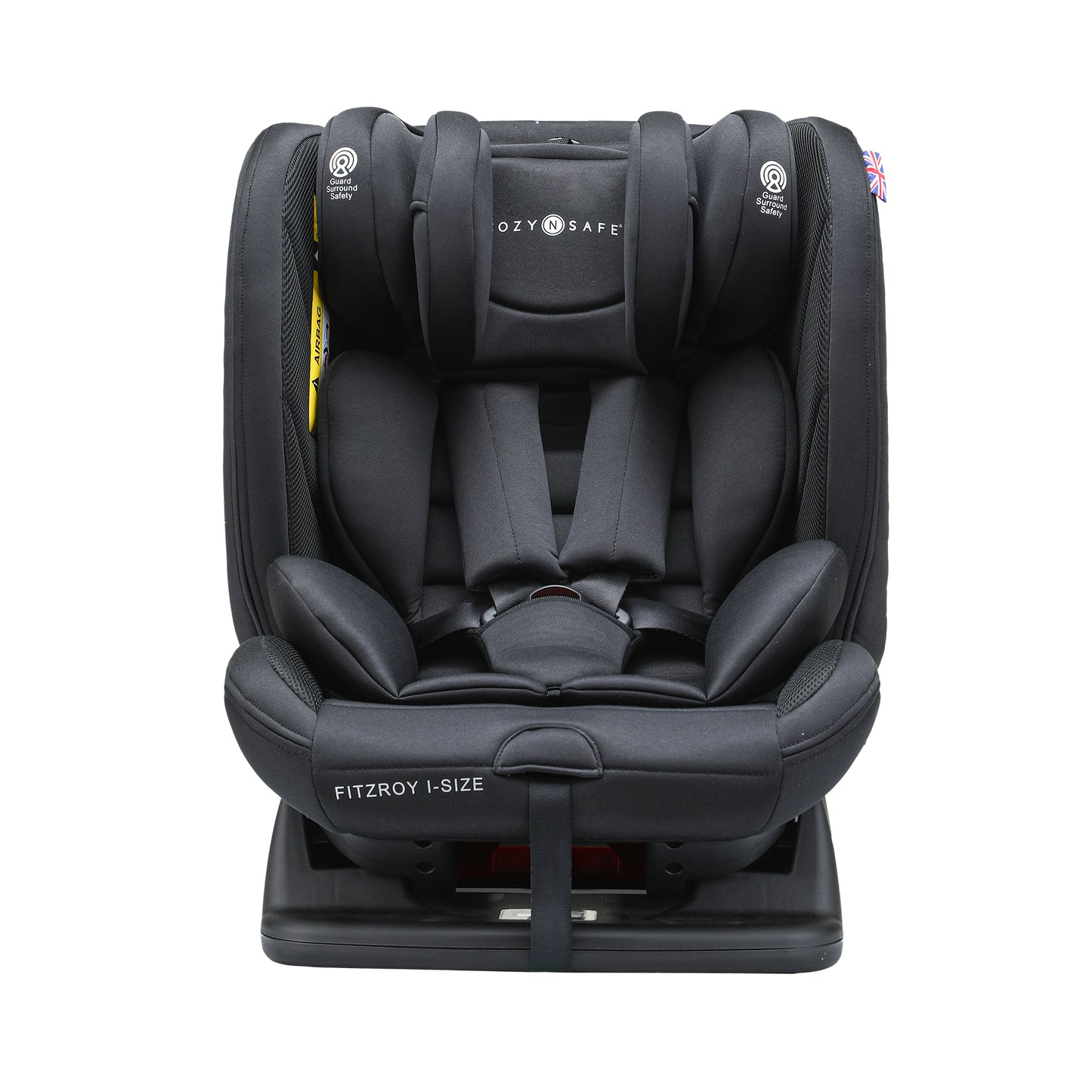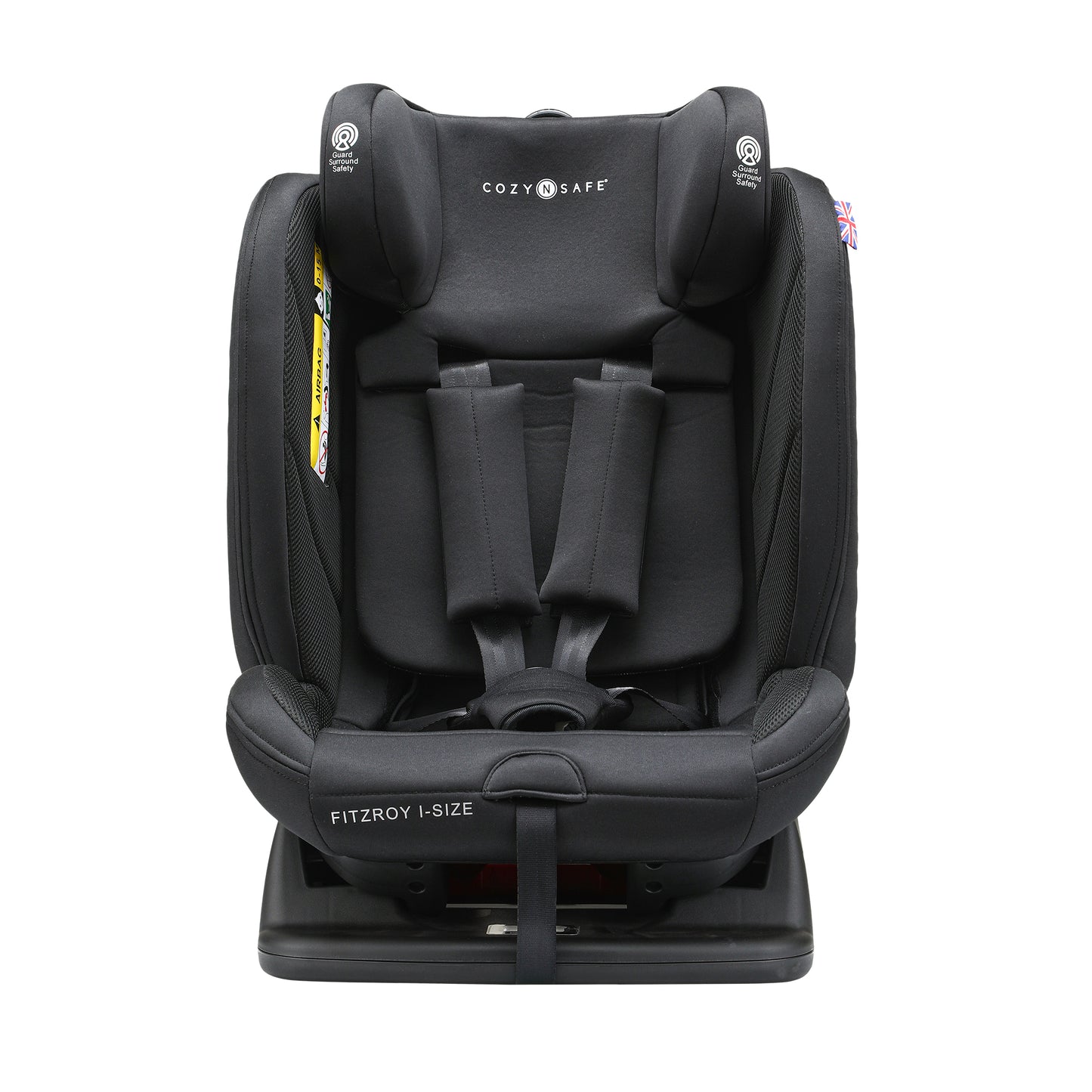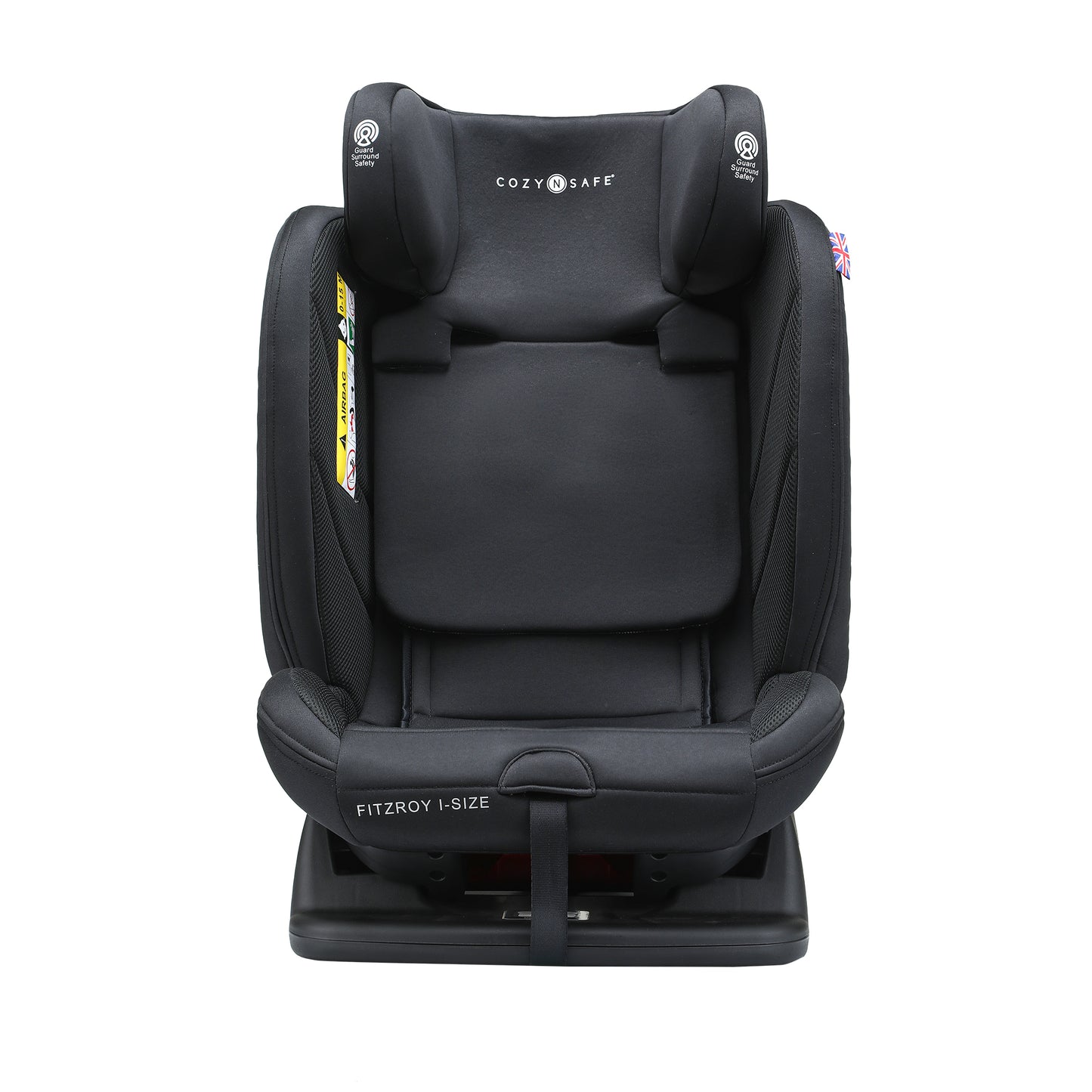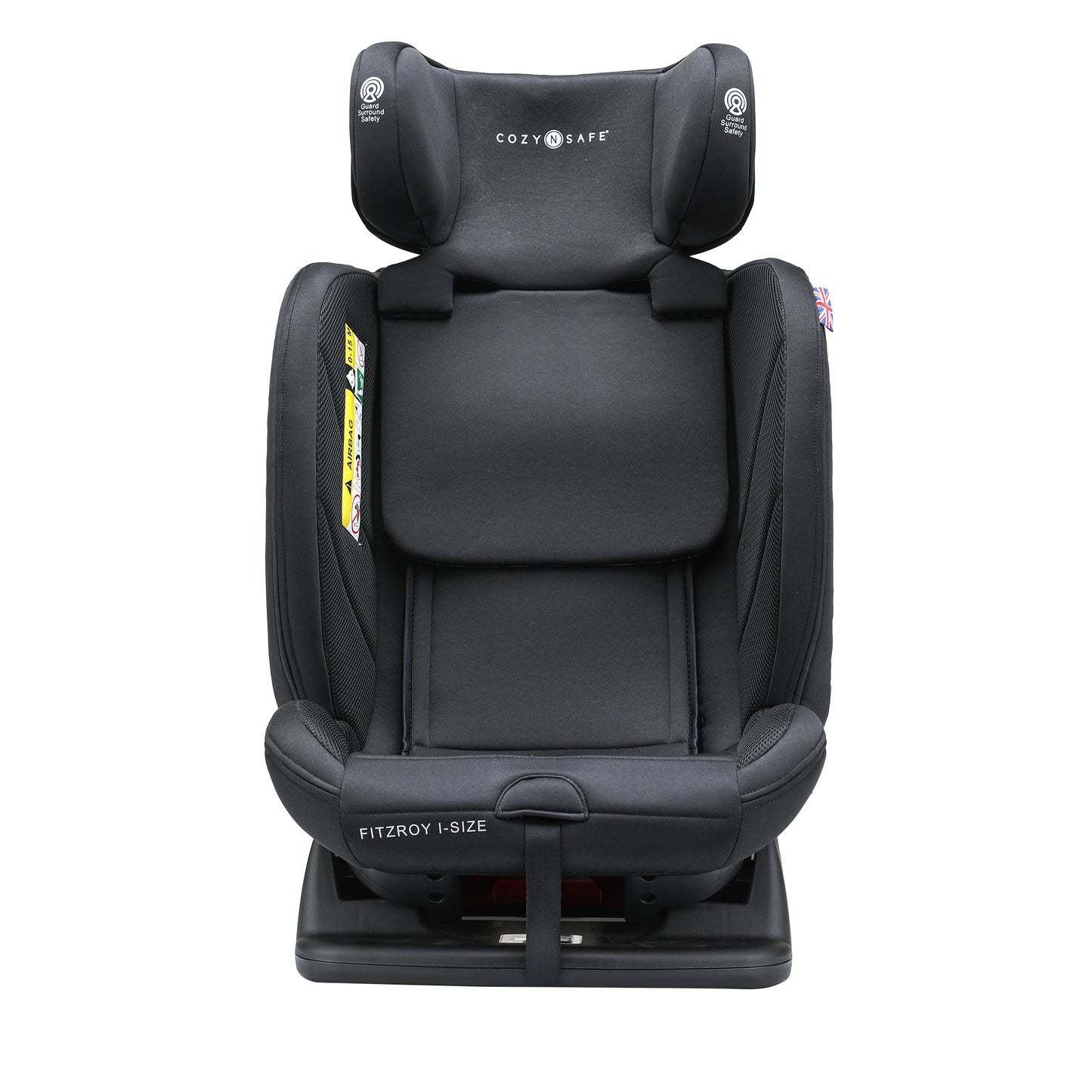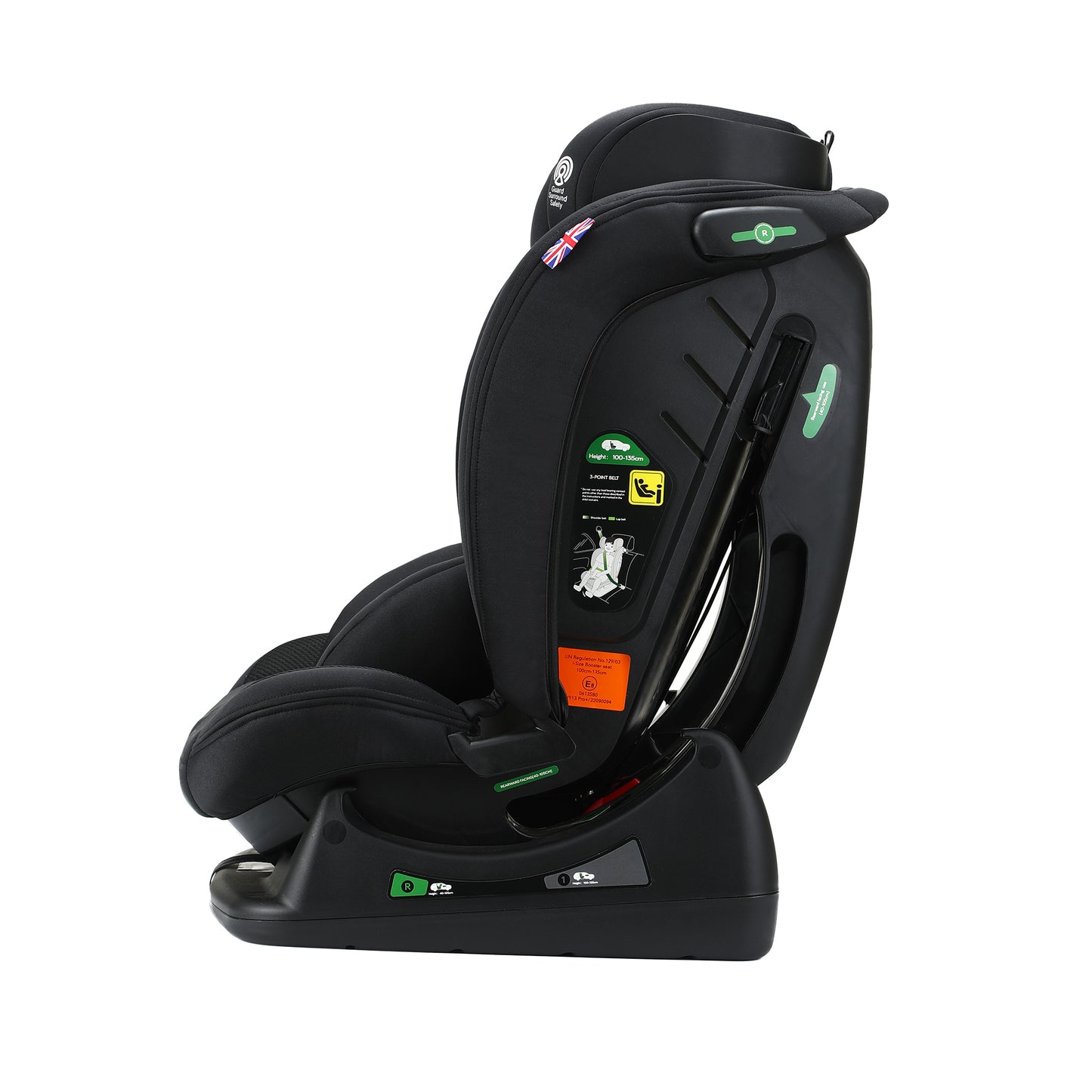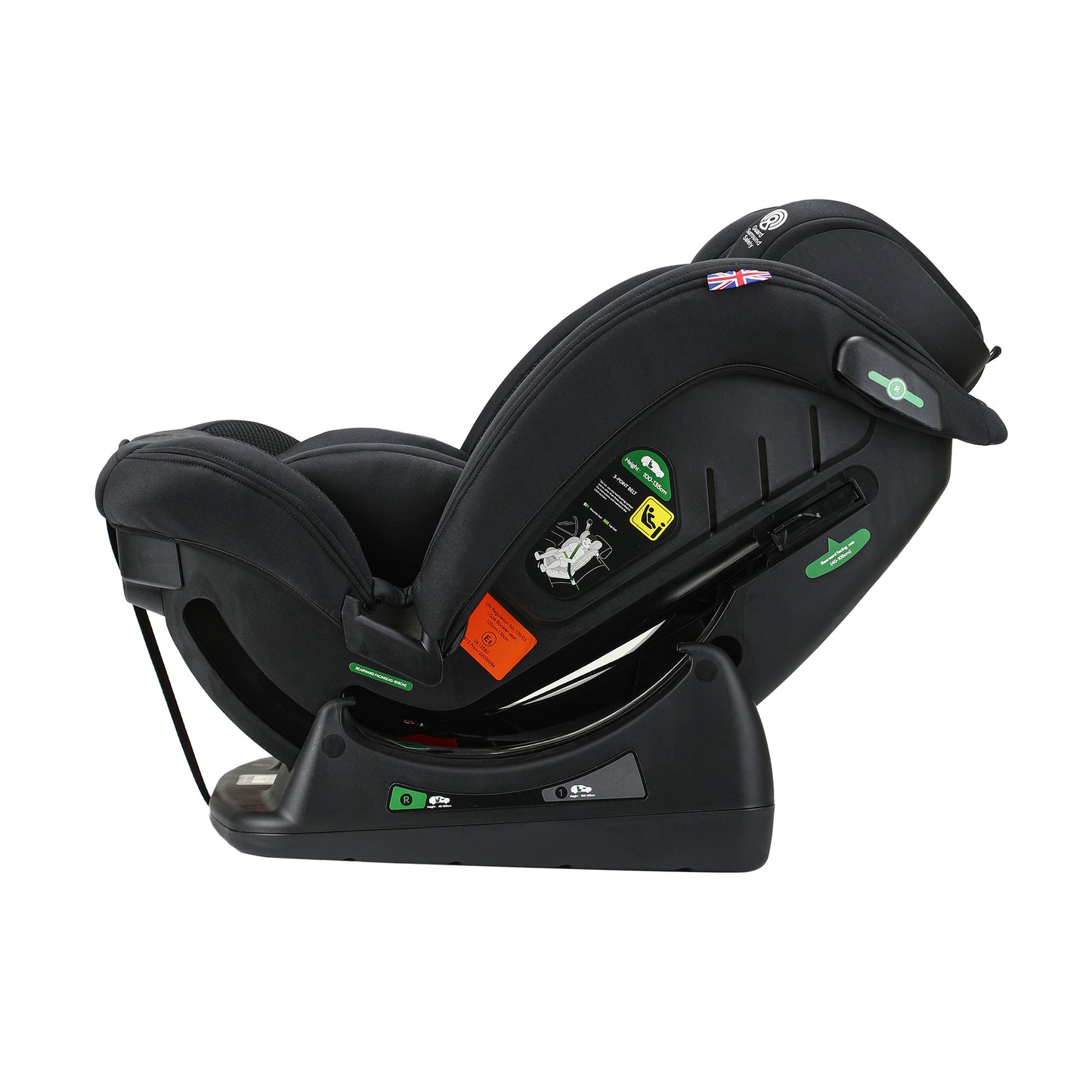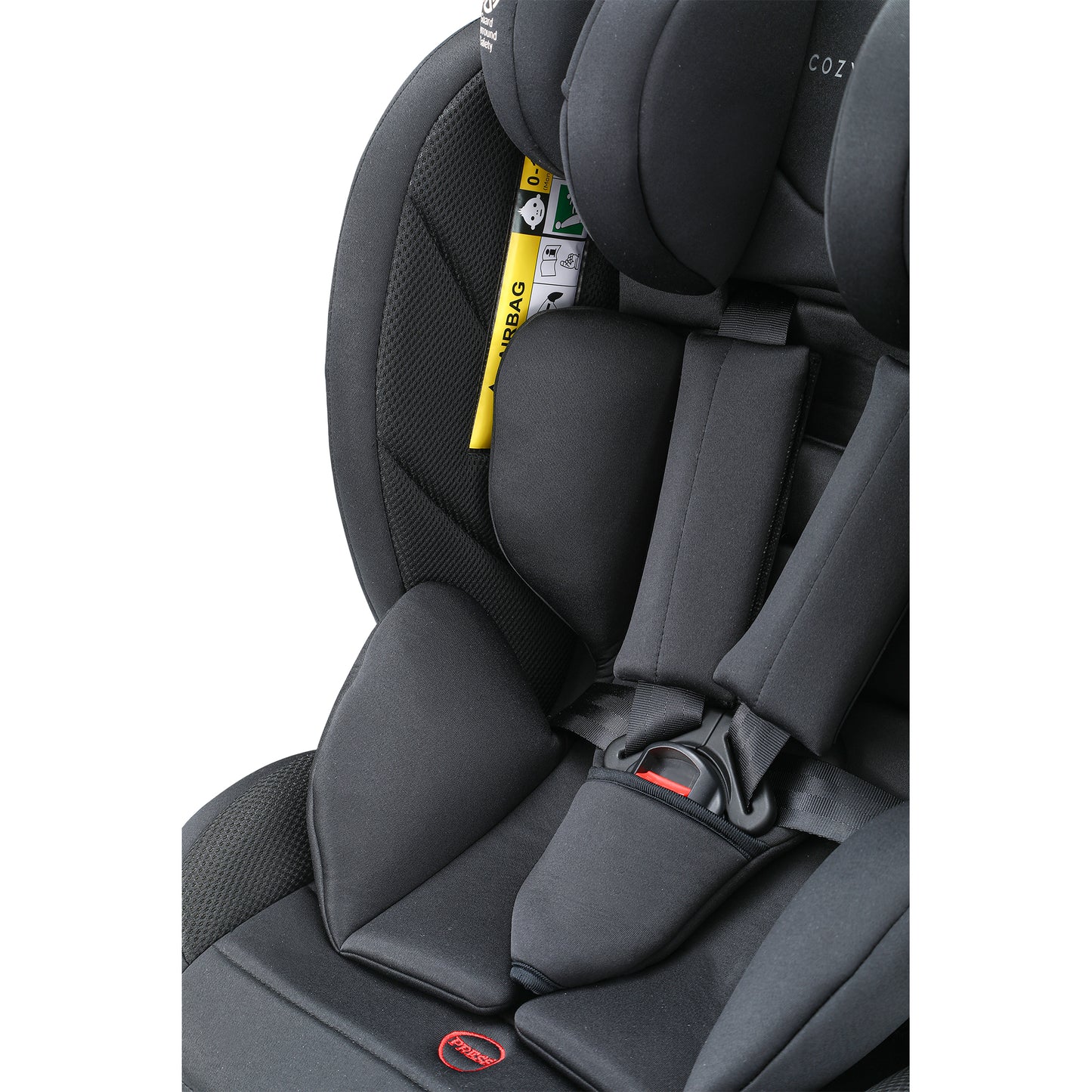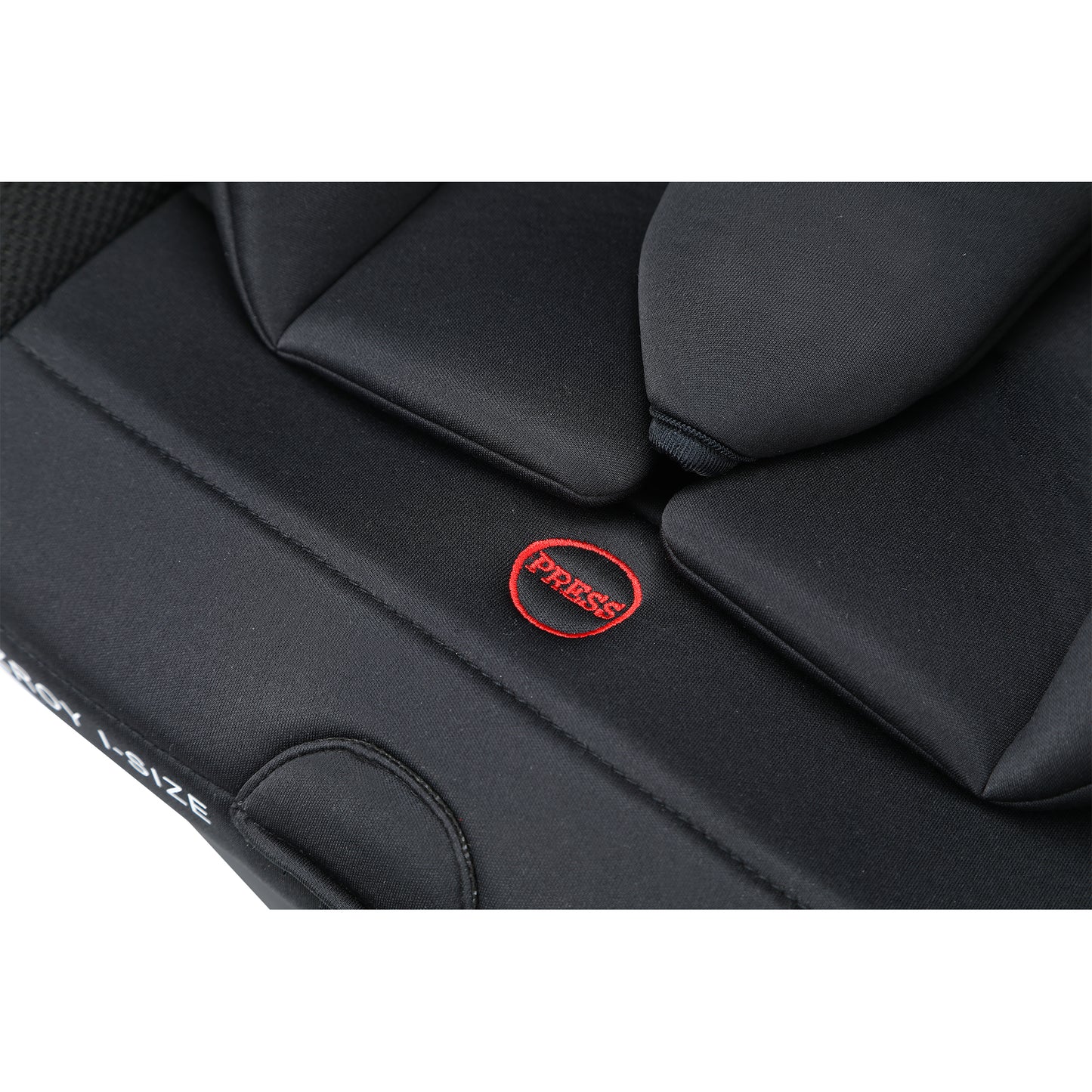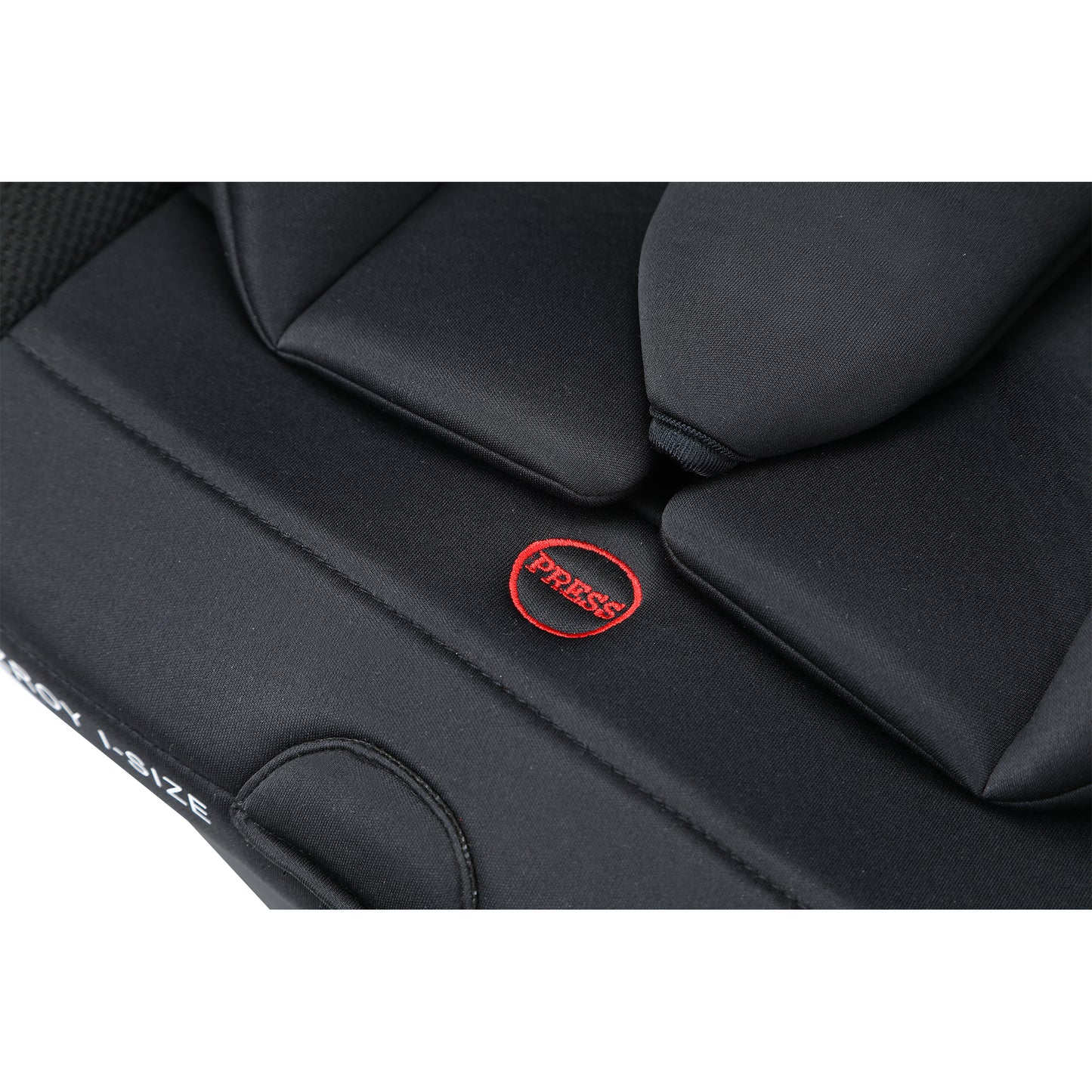 Fitzroy i-Size Car Seat User Manual
More details
Shipping info

FREE delivery on all orders* (Mainland UK)

Additional charges apply for deliveries to Scotland, Highlands, and Northern Ireland, which are calculated during checkout.

All orders include free delivery to mainland UK only.

We aim to send your goods within 24 hours of receipt of order. In most cases delivery takes place within 2-5 working days; you will receive an email when your order has been scheduled for dispatch.

Orders over £50 are sent via a next working day courier service. Orders under £50 are dispatched on a 2-3 day delivery courier.

*Free delivery is to mainland UK only. You can check your delivery costs at the basket stage of checkout by entering your postcode.
Return policy

Return policy quote from our Terms & Conditions:

We now inform you that information relating to all aspects of our Goods is not in this document but in our marketing material, whether that is in the medium of Our Website or in hard copy.

The following rules apply to cancellation of your order:

If you have ordered Goods, but not received them, you may cancel your order without giving a reason, at any time within 14 days of your order. You will have no obligation and we will return your money.
If you have ordered Goods, and received them, you may cancel your order at any time within 14 days of the date you received them. You must tell us that you wish to cancel. You must also send the Goods back to us within that same 14 day period.

We will return your money subject to the following conditions:

we receive the Goods in a condition in which we can re-sell them at full price, in new condition, with labels and packaging intact.
you comply with our procedure for returns and refunds. We cannot return your money unless we know who sent them.

The option to cancel your order is not available:

if you purchase sealed goods which relate to health or hygiene, and they become unsealed after delivery, or cannot be re-sold for some other reason;
if they are a hard medium for a product in soft copy, which comes to you sealed and is returned to us unsealed.
if the Goods are somehow mixed with other goods so that we cannot identify or easily separate them.

You are responsible for the cost of returning the Goods. We have no obligation to refund to you, your cost of re-packing and returning the Goods.

In any of the above scenarios, we will return your money within 14 days.